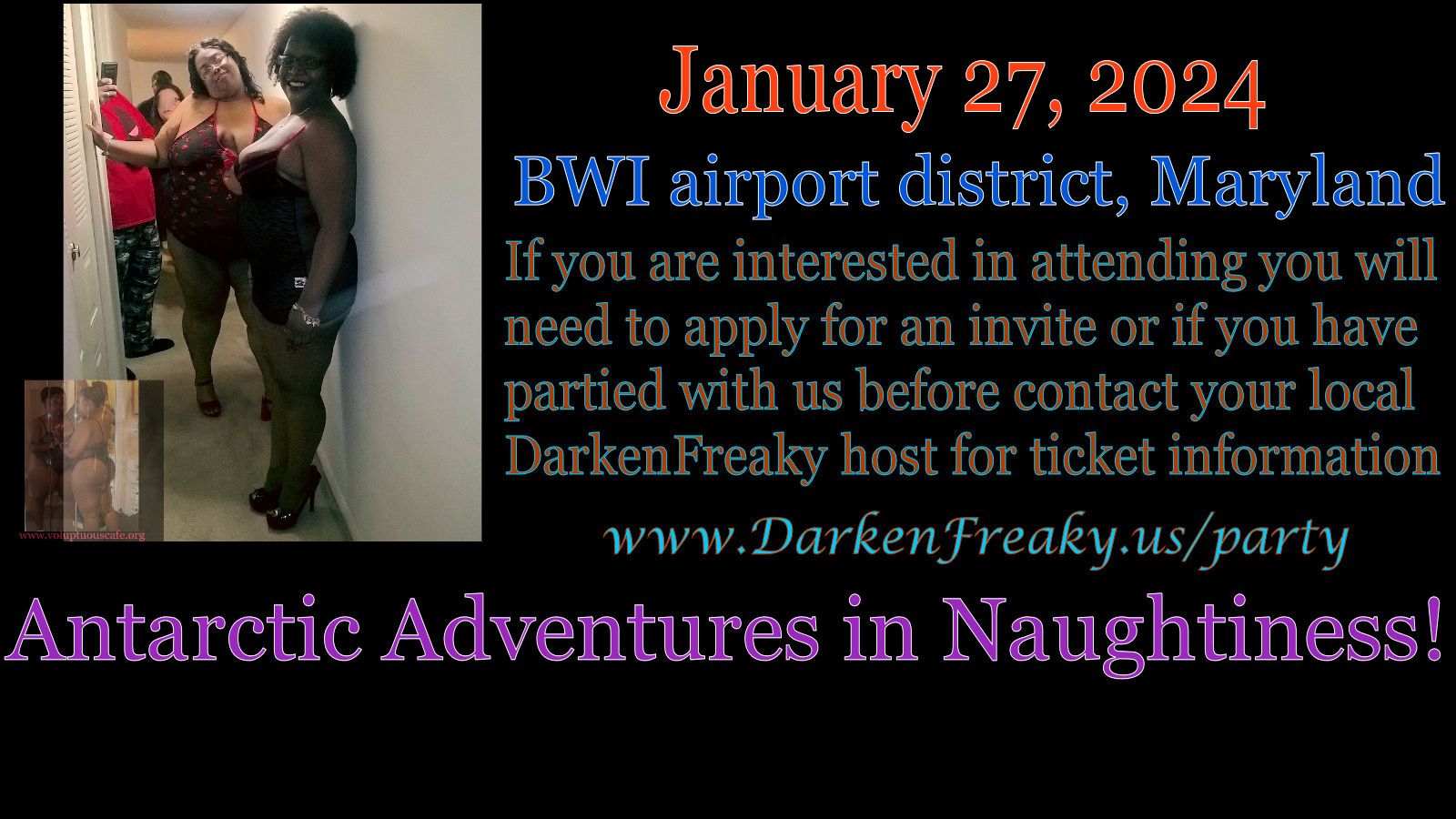 Here we are again, ready to gather together for some more sexy fun with thick to BBW ladies and those that desire them. Dressing in theme is not mandatory, but it does help set a mood and promote the fun so give it some thought and join us.
As usual, we will provide SOME alcoholic beverages, SOME personal hygiene products, and SOME family planning products, HOWEVER, everyone should feel free to bring their own, especially if you have a preferred beverage or brand or size of condom. Everyone should also remember to bring your own wash cloths and towels. The hotels are getting stingy these days and others have stolen all of ours.
PARTY DONATIONS ARE AS FOLLOWS:
Single Females - $10 in advance, $25 Regular price
Couples -$40 in advance, $80 Regular price
Single Males - $40 in advance, $80 Regular price
IMPORTANT INFO YOU SHOULD KNOW!
- You WILL have to walk through the lobby and past the hotel desk. Please conduct yourselves appropriately and as if you have business in the hotel.
-Party starts at 9 pm, Doors close at 11 pm (seriously!). If this is your first time to one of our events you must be there by 10 pm or you will not be allowed in nor will you receive a refund.
-Rules will be announced promptly at 11:30. You must dress down into theme wear or lingerie at this time or leave.
-If you need a costume here are a few sites for you:
Plus size -
www.hipsandcurves.com/plus-size-lingerie/costumes.htm
Can't wait to see yawl there!